Recently drove through Beaufort, NC where Nicholas Sparks'
A Walk to Remember and The Choice take place
So I saw Kristen
post this recently
and it looked like fun. It's always a grand time to talk about books, right? Of course it is. Plus I haven't done one of these in a while, so it's about time. :)
What book is currently on your nightstand?
Saint Anything
by Sarah Dessen, I started it a while back, but haven't gotten back to it yet. Which is
not
to say I wasn't enjoying it. It's Sarah Dessen, of
course
I was enjoying it! :)
I just recently finished
The Key to Extraordinary
by Natalie Lloyd, it's still sitting on my nightstand as well. (Definitely a keeper!)
What was the last truly great book that you read?
Now that's an easy question,
The Lady and The Lionheart
by Joanne Bischof! So good, people, SO GOOD.
If you could meet any writer, dead or alive, who would it be? And what would you want to know?
Oh boy, that's not so easy. I think I'm going to have to say it's a toss up between Jane Austen, JRR Tolkien, and CS Lewis. Austen, because I am a huge fan and would love to be able to chat and see what she was really like in person. Tolkien and Lewis I'd love to chat with together. And have tea! :D To get a chance to see their friendship in real life and how their minds worked. Their writings are phenomenal, so to get the chance to meet them would be beyond my wildest dreams! :)
What books might someone be surprised to find on your shelves?
I read such an eclectic mix of things, I'm not sure? I do have certain genres I tend to meander to the most often, but also many others. You'd really have to ask someone who came to see my shelves that question, I think. :)
How do you organize your personal library?
Currently it's organized by color! But I am constantly adding and removing books from it, so it's basically always changing. I used to shelve them in alphabetical order by author last name.
What book have you always meant to read and haven't gotten around to yet? Anything you feel embarrassed never to have read?
Jane Austen's
Emma
,
Sense and Sensibility
, and
Mansfield Park
. As much as I love Austen, I have NO idea why I haven't gotten to the rest of her stories by now. But I hope to soon! Does that count?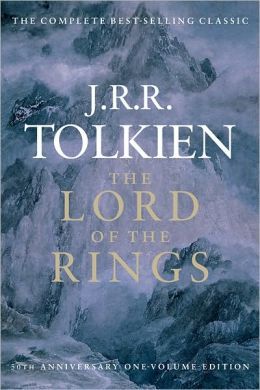 Disappointing, overrated, just not good: which book did you feel you were supposed to like but didn't? Do you remember the last book you put down without finishing?
Dune
by Frank Herbert (sorry Jenni!) I'm not sure I thought I was "supposed" to like it, but I anticipated that I would. I was
so
disappointed not to like any of the characters! :(
The last one I put down unfinished was
The Forgotten Sister: Mary Bennet's Pride and Prejudice
. For some reason I love Mary (I'm still trying to figure out why), so I always have high hopes for sequels involving her. Sadly I could not get into this one at all.
What kind of stories are you drawn to? Any you stay clear of?
I find myself drawn more to contemporary stories with a little romance and really good character growth. The characters are what will keep me reading! I tend to stay away from thriller or horror.
If you could require the president to read one book, what would it be?
The
Lord of the Rings
trilogy by JRR Tolkien. Those are classics and have such wonderful characters who are conflicted at times, yet choose the right thing no matter how difficult it is! (I'd probably recommend them to anyone actually. :)
What do you plan to read next?
Currently I am reading Susanna Kearsley's
A Desperate Fortune, Love, Lies and Spies
by Cindy Anstey, and Jane Austen's
Northanger Abbey
. I have
The Cautious Maiden
by Dawn Crandall,
Unblemished
by Sara Ella, and
A Portrait of Emily Price
by Katherine Reay for review, so I'm hoping to get to those soon. Not to mention several others on my shelves that I haven't read yet. Basically it'll be whatever suits my mood at the moment I suspect! (Why yes, I
do
tend to have multiple books going at once, why do you ask?)