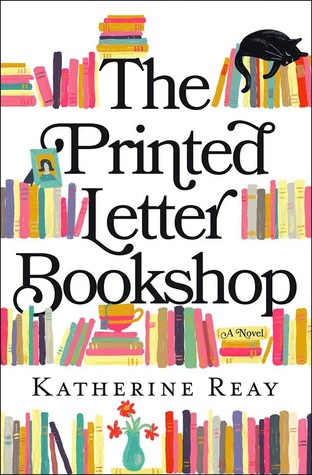 Seriously. How does Katherine Reay write such perfection every time?! Once again, this particular story and these particular characters gripped my heart from page one and refused to let me have it back until I came to the final pages. Every character, every interaction, every heartache, every uncertainty, every joy, I was right there with them for everything. And my poor heart lost pieces of itself while finding pieces of itself all at the same time! Like I said, Ms. Reay just has a gift of writing characters and their respective journeys that resonate with me.
The three women at the center of this story are far from perfect. That's what makes them so unforgettable. They are real people with real heartache and pain. They are grieving, having just lost an amazing woman who was important to each of them for differing reasons. As Madeleine, Janet, and Clair slowly begin moving forward from that point of loss and grief, they stumble through figuring out how to do life on this side of things. It's hard, it's messy, and they all make a lot of mistakes. But it's not perfection I was looking for when I began this story, it was the journey they took. Watching these women, and the people in the lives, as they circle and spin in myriads of doubt and confusion, yet somehow, little by little, as they begin to see the light and the hope that's been waiting for them to discover it...it's beautiful. Yes, it is messy, but it's beautiful. And it completely connected with me!
Like I said, Ms. Reay always seems to have a knack of understanding parts of my heart and then writing characters around that, but so much of the lostness inside each of these ladies felt just like mine! For all the chaos, there is a lot of quiet and piece by piece these women begin finding parts of themselves they'd forgotten all about.
Being the lover of stories that I am (and a HUGE fan of Ms. Reay's! :), I knew I'd enjoy this story before I even began it. But I underestimated Ms. Reay's ability to speak such truths in such gentle and heart-tugging ways. From the bookshop that I wish actually existed so I could go visit and maybe stay forever, to the characters who became my friends, to the sweet bits of romance that entwines its way through the story, to the loveliness that filters through every word and sentence in every chapter, this little book is full of delight and charm. I fell in love and refuse to go back to life without this heart-satisfying story in it!
I could, doubtless, gush on for paragraphs more, but I will leave you with this. Go read it. As soon as you are able you download it or drive to a bookshop of your own and buy it and bring it home. Or go to your local library and borrow it! Because you need this story in your life, friends. Trust me. You'll thank me later. :)
**I received a copy from Netgalley and Thomas Nelson. All opinions are my own.