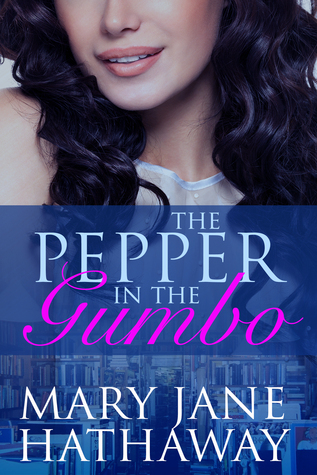 Oh my heart, I loved this story! The characters, the storyline, the chemistry, everything just came together to make a perfect delight of a read. I downloaded the sample from Amazon and it sucked me in immediately, which meant I ended up buying the book and devouring it! As much as I love story, it isn't nearly as often as I wish that a book will pull me in so completely right from the first page. But this one? Oh goodness...all I can do is exclaim excitedly how lovely it is and to quote
another blogger
, "if you're breathing and like to read" I would highly recommend this one!
What can I say of Alice that will help you understand what it is about her that I loved? I'm not even sure myself! All I know is this quirky, quiet, old-fashioned bookseller just resonated with me. Whether it's her more introverted nature, or her love of reading, or just the fact that she lives and works and
breathes
stories, I understood her. This woman knows her books, there are very few things she knows better. But when that quiet nature meets a roadblock for something she truly believes in? And when that roadblock happens to be only the best looking guy she's ever seen in her life? Just sit back and watch for the fireworks! Because Alice and Paul simply explode with chemistry. These two merely look at each other and the sparks are flying! I kid you not. Y'all know how I love a good romance and these two characters have quite the journey to happy ever after!
Because lest you think it's all roses and rainbows once they meet, oh no. Where Alice loves her comforts (and is
not
a fan of change!), Paul is all about the next new thing, especially when it involves electronics. And those two things? Do not a happy Alice and Paul make. But they can't deny their attraction either, so round and round they go, trying to understand the other and striving to not give in to their feelings. Which just makes for loads of fun for us! For all their differences, they also have a lot in common and that's precisely where this story hooked me.
Characters who fall in love over the words they share just make me *happy dance* and Ms. Hathaway hits it out of the ballpark with Alice and Paul! Words are so personal, you share part of yourself with them, even unintentionally. I loved the emails and the
You've Got Mail
aspects of the story. I also loved the town and all the personalities within it. And all the Creole culture-y things I didn't know before. And seriously! I could gush on and on about this book, but you should simply take my word for it and
go read it right now
. It's delightful, people! So what are you waiting for?
He wanted to believe there were kindred spirits waiting to stomp into his life and demand that he rearrange something he'd already figured out.





Mrs. Olivier reached out and and gave Alice a quick hug. "Don't be a stranger. And pray about that petition you filed."




"Mama," Paul groaned. That was the Christian way of saying "I know you're wrong but you won't take my word for it, so God will have to explain it to you."