I mentioned this post would be coming and here it is! My favorite reads from 2014. Looking back over the 44 books I read this year I anticipated struggling to limit my list of absolute favorites. But I surprised myself! I guess it turns out that I read several enjoyable-but-not-fabulous-beyond-reason books this year. I still read some pretty amazing stories though. So the criteria I used to pick this list was pretty simple: the book had to draw me in right from the beginning and keep me anticipating turning the pages, as well as had to be a story that I didn't forget once I closed the final chapter. Some books are fun, but once I finish I kind of forget a lot of the details. The books I've listed are unforgettable! They made me *happy sigh* many, many times and left me wishing the stories would continue forever. The authors all had the knack for sweeping me off my feet and depositing me inside their worlds for a few hundred pages, letting me forget reality even existed. Which is happiness indeed! :)
Blackmoore
by Julianne Donaldson - I absolutely fell in love with
Edenbrooke
, so my anticipation for this book was very great. I was so happy when it met my (admittedly high) expectations!
Tap & Gown
by Diana Peterfreund - After having heard so many good things about this series, I was beyond thrilled to devour all four books. This one is my favorite though because everything comes to their expected yet hard-won happy ending. I DO love my happy endings! ;)
The Pursuit of Mary Bennet
by Pamela Mingle - I have been searching high and low for a sequel that would do justice for my inexplicable love of Mary Bennet from Jane Austen's
Pride and Prejudice
and I'm quite happy to say that this one snuck up on me. I wasn't expecting much, mainly because I'd been disappointed time and again. But this Mary is sweet and feisty and finding her way, just as I'd imagined her. And her romance is cute, which is a definite plus!
It Had to be You
by Susan May Warren - My heart, it swoons! Eden and Jace's story is so wonderful and lovely and swoonworthy. These two had me at hello and refuse still to let me forget them. I just now realized that I never reviewed this one, but suffice it to say that it is definitely worth reading! Which you totally need to do, if you haven't yet.
When I Fall in Love
by Susan May Warren - The same could be said about this one too! Grace and Max's friendship is one of my favorite relationships of this year.
Random Acts of Murder
by Christy Barritt - I don't read many mysteries, so when one catches my attention and keeps me up half the night I know I've found a keeper (either that or I need to stop reading murder mysteries late at night ;). I am decidedly a big fan of Ms. Barritt's!
The Headmistress of Rosemere
by Sarah E. Ladd - Ms. Ladd's first novel was fun, but it didn't quite meet all the expectations I'd had. So I was a little leery of trying this one. Oh how happy I am that I gave it a chance! And now I am eagerly anticipating book three. :) I love when books surprise me like that.
The Hobbit
by JRR Tolkien - An epic and sweeping adventure which left me longing for more! What else could a reader ask for?
A Snicker of Magic
by Natalie Lloyd - Of course you knew this one would be here, right? I've only raved over it a few hundred times. And my happiness with the story is only intensified by the wonderfulness of getting to meet Ms. Lloyd in person! :)
The Near Witch
by Victoria Schwab - To quote my review "Resonating with sounds and tastes and feelings, it is wonderfully expressive.....It's such a curious mix of so many different things. And it does them all well! When I closed the last page, I immediately turned the book over and started reading my favorite parts again." I absolutely love Ms. Schwab's writing!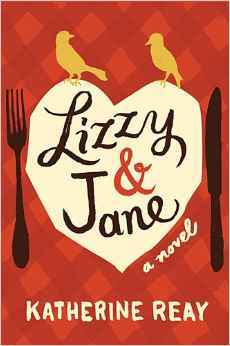 Lizzy & Jane
by Kathine Reay - This book! So full of relationships and emotions and all the messy chaos that comes with that. And SO wonderful a read. Ms. Reay has risen straight to the top of my list of authors who I'll read anything they write. Which is kind of crazy as this is only her second book! But what a story. I mean, who else could combine food, Jane Austen, and classic literature so well? This one is a must read!!!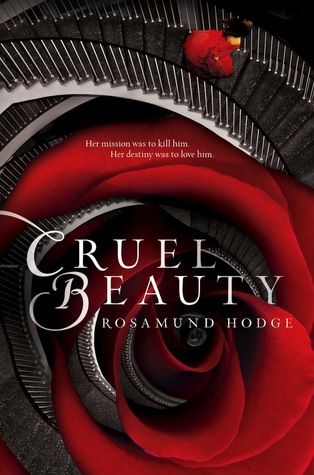 Cruel Beauty
by Rosamund Hodge - Saved the best for last! This story swept me away and refused to let me go for days after I read it. I couldn't stop thinking about it. I'd rush home right after work and devour my favorite scenes all over again. And I did this for at least a week or more! I have no words to tell you how phenomenal this book is. All I can tell you is READ IT!
Honorable Mentions:
How a Star Falls
by Amber Stokes and
The Pursuit of Tamsen Littlejohn
by Lori Benton - Both are wonderfully written stories!
12 favorites out of 44 possibles is pretty great, I must say. I tried to scratch two so I could get the perfect 10, but I just couldn't figure out which two to leave off. So 12 it is! Now tell me. What were some of your favorites from this year?