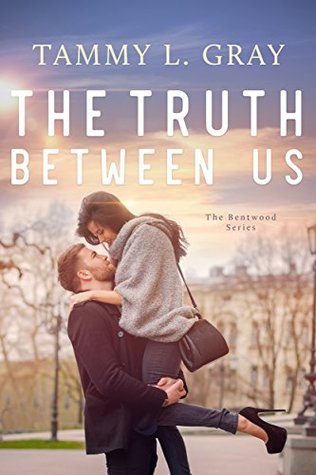 I don't know how Ms. Gray does it, but somehow she always manages to make me fall in love with her characters! Even as I wonder if I'll get as drawn into their lives this time around, I get sucked in anyway, so, of course, this story is no exception to that. I was so sure I would struggle to like April. Meeting her in book one she was extremely hard to relate to and I wondered if I'd be able to warm up to her or not. I shouldn't have doubted! And I should've been more patient. Because that's exactly what April needs, people who won't give up on her. :)
Characters who are tough on the outside, but gooey on the inside have a way of finding the path to my heart. That ultra thick shell that April has going on needed cracking and what better guy to do it than Sean. And goodness what a swoony hero he is! The two of them simply "click". But it's a wild ride to get to their happily ever after. Both of them have a journey that cannot be avoided, yet, for all the gritty and raw emotions they have to deal with, the beauty they're reaching for is so completely worth it!
I think one of my favorite things about Ms. Gray's stories is her ability to write realistic characters. The conflicts and confusions feel genuine and natural. Whether it's the romantic partners or friendships, real, true relationships require a lot of effort. They have ups and downs and the people involved always make good and bad choices both. It's not easy, these connections we form with our fellow humans, and these characters reflects all the work that must go into the maintaining and growing. I loved the slow build of tension as hope gradually worked its way into their lives!
Another of my favorite bits are the friendships between the "Bentwood Brats". I liked them in book one, but I appreciated them even more this time around. Mainly because they've already been through so much together and now continue to grow closer. I love how much they refuse to give up on each other! And how they all come through for one another, no matter how much they may be hurting inside themselves.
The hope and redemption that weaves through every chapter is a beautiful part of this series. It started in book one, but this one only builds and builds on it. It's quiet and gentle, but oh so fiercely
there
. I cannot wait for book three because I am utterly confident it will only escalate in gloriousness! :) Plus I'm just excited to see where Caroline's journey takes her. This series is completely worth giving a try, my friends! I don't think you'll be disappointed.
**I received a complimentary copy via the author. All opinions expressed are my own.
Love and grace didn't make you weak. It made you strong.