Hello my lovelies! I decided to join in the Top Ten Tuesday mayhem this week. Usually I struggle coming up with a complete list, which is why I rarely participate. But not this day! This day......okay yeah. Enough with the movie quotes. (If you know that small reference though, kudos to you!)
Top Ten Tuesday originates over at
The Broke and the Bookish
, where those ladies love lists. (Who doesn't?!) And today's topic is underrated books or authors in ____________ genre. So yeah, I had to vary that a little bit. I couldn't come up with a list of ten under just one genre, so......
Here is my list of
Ten Underrated Authors (and/or Books) Who I Do Not Think Get Enough Love
(in no particular order):
1-
Amber Stokes
- Yes, she is a dear friend of mine, so I may be slightly biased. But I still think she has amazing talent for an indie writer. And I think lots more people need to try her stories and be blown away as I am! She's still growing as a writer and I know she'll only get better the more stories she writes. You should definitely check her out! :)
2-
Sherwood Smith
- Her
Crown
and
Court Duel
books are some of my absolute favorites! She's great at fantasy. And her heroines are always lots of fun. WAY more people need to realize her awesomeness.
3-
Megan Whalen Turner
- Speaking of awesomeness, this lady is AMAZING! She has written some of the best books I have ever had the pleasure of reading. She somehow had the ability to make me start a book that halfway through I thought was 'meh' and be
completely
enthralled and blown away by the ending!! You may have heard of her, but have you actually read any of her books? If not, YOU SHOULD REMEDY THAT IMMEDIATELY. And trust me. You'll love Gen. He's one of a kind.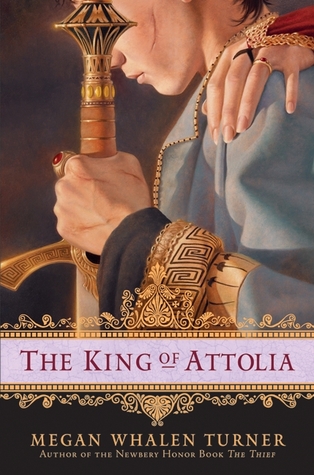 4-
Donna Fleisher
- True. She has only written four books, but first of all it's a series. And second of all, the main character is wonderful! Chris has to deal with pain and emotion and life, and goodness has her life been hard. Being inside her head is painful and confusing, yet strangely beautiful. The first cover makes it seem like it's a military story (which it kind of is, but only kind of), but it is SO much more than that. You
need
to meet Chris!
5-
Jennifer Rogers Spinola
- Her southern series is so
real
. So true to life, yet fun. Watching this city girl from Tokyo handle living in the south, a completely alien culture to her, is amusing. Yet the issues Shiloh has to deal with throughout the series are hard and life-changing. More people should know about this series.
6-
Melissa Jensen
- Only a couple books to her name, but they're so fun! As someone who loves to read about the regency time period as well as contemporary stories, Ms. Jensen's
Falling In Love With English Boys
combines the two magnificently. I stumbled across the book on Amazon a few years ago and it still remains a favorite of mine.
7-
Erynn Mangum
- She started with humorous chick-lit type stories, but tried her hand at YA mystery a couple years ago. And does really well in both genre's! To be able to write different things is a mark of an excellent writer in my opinion. Plus I always laugh during her stories! Seriously, go find a book of hers and try it.
8-
Wendelin Van Draanen
- Have you read
The Running Dream
? It is an exceptional story about a young girl who gets part of her leg amputated and must deal with the fallout. It's not easy, yet Ms. Van Draanen writes the hard parts interspersed with moments of encouragement and sweetness. It's an incredible journey to take with Jessica and
so
worth it!
9-
Polly Shulman
- Her stories are just sweet and fun, yet have some backbone to them as well. Imagining fantastical things set in the real world and having fun with it all.
Enthusiasm
is wonderful and
The Grimm Legacy
intriguing. Definitely check her out if you haven't already!
10-
Serena Chase
- I have only one thing to say about her.
Read her Eyes of E'veria series
! Don't wait. Go read them now!
So what about you? Any underrated books or authors that you'd recommend for
me
? :)